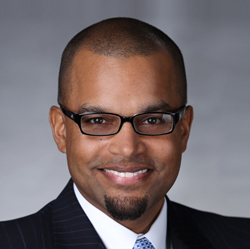 Arturo Martinez

Phone: (305) 842-2100
Email: arturo@hlmlegal.com
Download: vCard
Arturo Martinez is a seasoned litigator with trial and appellate experience in federal and state courts. Mr. Martinez has a background in international business litigation and arbitration, class actions, and insurance coverage disputes. His areas of practice include banking litigation, Bank Secrecy Act compliance, and money laundering prevention.
Mr. Martinez has counseled private and government entities throughout the Americas in the assessment, prosecution and resolution of cross-border business disputes. This practical knowhow has been instrumental in helping clients limit their litigation exposure through preventive measures implemented as early as the contract-negotiation stage. When litigation cannot be avoided, Mr. Martinez's focus is on providing zealous representation that is creative, thorough, and effective.
Experience
Prior to joining the firm, Mr. Martinez was a partner with Shutts & Bowen, LLP's Business Litigation Group in Miami. In addition, Mr. Martinez served as a law clerk for U.S. District Court Judge Ursula Ungaro in the Southern District of Florida.

Significant Representations
Successfully represented soft drink bottler in international arbitration and post-arbitration proceedings securing the collection of $11 million award.
Successfully represented electric power provider in securing international anti-suit injunction compelling the arbitration of multimillion dollar contractual dispute in the United States.
Successfully represented national automobile insurer in federal court coverage trials involving millions of dollars in exposure.

Presentations
"The Patriot Act and the Bank Secrecy Act" – University of Salamanca's Anti-Money Laundering Specialization Course – Bogotá, Colombia.
"Money Laundering Investigations and the Employee Polygraph Protection Act" – Association of Latin-American Polygraphists, VIII Annual Conference – Santo Domingo, Dominican Republic.
"The Patriot Act: Its Impact as Supranational Law" – XXXIII Latin-American Congress of Banking Law (sponsored by FELABAN) – San Salvador, El Salvador.
Successfully represented multiple disability insurers in obtaining summary judgments in federal court coverage actions.
Successfully represented foreign financial institution accused of securities fraud.
Successfully represented financial institution accused of aiding a foreign official's money laundering activities.
Successfully represented commercial landlord in expedited eviction of popular Miami Beach restaurant.

Publications
"International Trademark Protection Under DR-CAFTA" Plead the Fifth, Official Newspaper of the St. Thomas University School of Law, Volume IV, Issue 1, February 2005.
"DR-CAFTA: Nuevas Normas Para Proteger Las Marcas Registradas" Hispanic Target, Year 2, Issue 8, January/February 2005.
Education
University of Cincinnati College of Law (J.D. 2001)
University of Cincinnati (M.M. 1999)
The Ohio State University (B.M., magna cum laude, 1996)
Bar Admissions

Florida
United States Court of Appeals for the Eleventh Circuit
United States District Court for the Southern District of Florida
United States District Court for the Middle District of Florida
Judicial Clerkship
Law Clerk, U.S. District Court Judge Ursula Ungaro, Southern District of Florida
Professional/Community Involvement

Greater Miami Chamber of Commerce Leadership Miami program
Big Brothers Big Sisters of Greater Miami
Legal Services of Greater Miami
Habitat for Humanity of Greater Miami
Greater Miami Symphonic Band
The information you obtain at this site is not, nor is it intended to be, legal advice. You should consult an attorney for advice regarding your individual situation. We invite you to contact us and welcome your calls, letters and electronic mail. Contacting us does not create an attorney-client relationship. Please do not send any confidential information to us until such time as an attorney-client relationship has been established.